MEDIX TYPE I AMBULANCES
Medix Type I Ambulances are built to meet the demanding needs of municipal or volunteer departments around the country. For Type I options, the Metro Express 150 LTD model comes on a Ford F-350 or Chevy C/K-3500 chassis. This robust modular structure with spacious interior and exterior storage is built to fit your needs and your budget.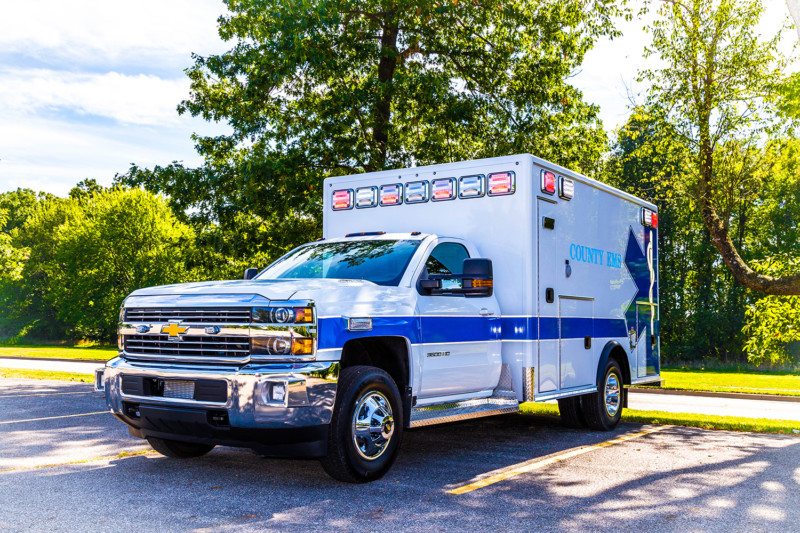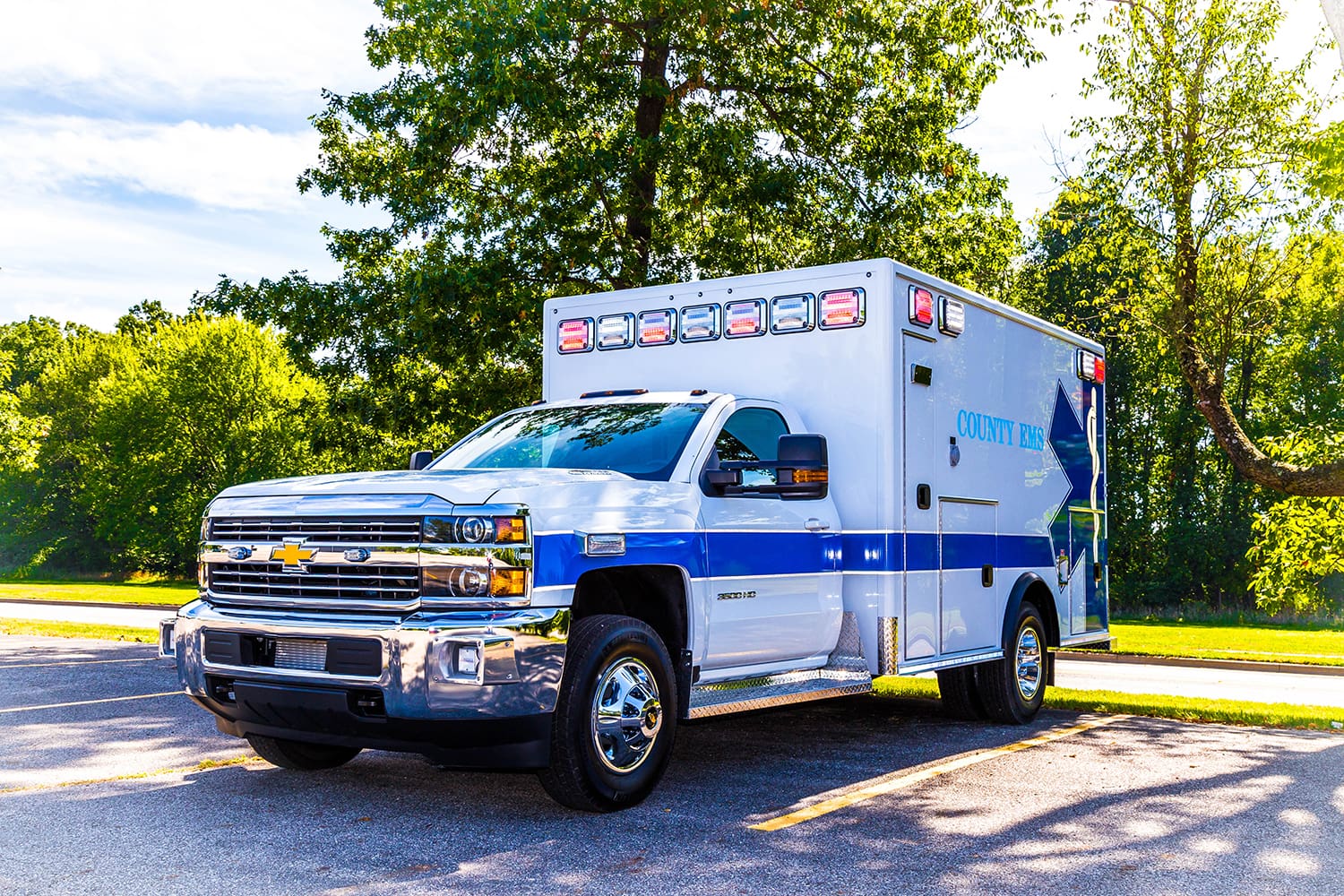 Metro Express MXP 150 LTD
Built to last, the Metro Express 150 LTD features high strength urethane and methylcrylate bonding adhesives instead of double sided tape to ensure safety and durability. Medix also bonds a 2" perimeter of high density foam insulation for enhanced acoustic and thermal insulation to maximize your comfort during emergency situations. The 46" wide aisle and impressive 70" of headroom also contribute to this. Add onto that the 150" length of this Type I ambulance, and your department can benefit from ample storage on the exterior and interior of the patient compartment.
Enjoy comfort, versatility and affordability with the Metro Express 150 LTD Type I ambulance.