PARTS & SERVICE
Due to the high volume of used ambulances we sell under the Ambunet side of our business, most of our in-house service work is focused on refurbishing pre-owned ambulances. This is completed out of a 12,000 square foot shop in Elizabeth, NJ. We have an exceptional mobile repair service that
will come on-site to your station to complete warranty or customer paid service work for any new ambulance purchase from Ambulance Network, Inc.
This mobile repair service offers preventative maintenance as well, and is all completed at your convenience.
Are you looking for an ambulance part? Do you have a service issue?
Our main location in Elizabeth, New Jersey features a 12,000 sq ft service facility that supports our new and used ambulance business. We have staff members with ASE certifications in air conditioning, diesel engine repairs, brakes, etc., as well as highly skilled detailers that meticulously refurbish the pre-owned emergency vehicles. More importantly, our service technicians work on ambulances and only ambulances-giving them a thorough understanding of the Fire/EMS industry and the emergency vehicles that serve them. Our facility can service up to 7 units at any one time and includes a heavy duty lift, assorted equipment for auto repairs, welding machines, and more.
While our in-house service department is exceptional, many of our new ambulance customers prefer our on-site repair service because work is completed at their station. Our road service technicians are able to do everything from preventative maintenance to light engine repairs, as well electrical and component repairs. Completing the work at your location offers minimal downtime and greater convenience, an important consideration when your fleet is limited and calls must be answered.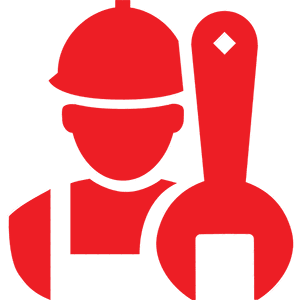 NEW OR USED – EXCEPTIONAL CUSTOMER SERVICE IS OUR TOP PRIORITY
We are dedicated to supporting our customers in the Fire/EMS industry with parts and service, and will do whatever is needed to help keep your unit(s) running in optimal condition. Any labor completed by Ambulance Network, Inc. is guaranteed for 90 days. If you've purchased a new or used ambulance from us, we'll make sure we support you with any service issues as they arise in a timely and convenient fashion. Call us or email us anytime!