USED AMBULANCES FOR SALE
Looking for a used ambulance for sale? You've come to the right place! Ambunet is a recognized name in used ambulance sales locally, nationally, and internationally. At any given time, Ambunet has over 50 in-stock used ambulances, and we have a great selection of used ambulances available for immediate delivery. If you're looking for a used ambulance for sale but can't find what you want on our lot, we can find it for you! Ambunet has an extensive network of dealer partners nationwide, allowing us to find you a used ambulance that meets your wants and needs. We also have experience with almost every USA- and Canadian-built ambulance manufacturer, allowing us to work with many different ambulance models and brands.
If you're looking for a used ambulance for sale, Ambunet is the perfect choice!
WHAT IS OUR USED AMBULANCE SALES PROCESS?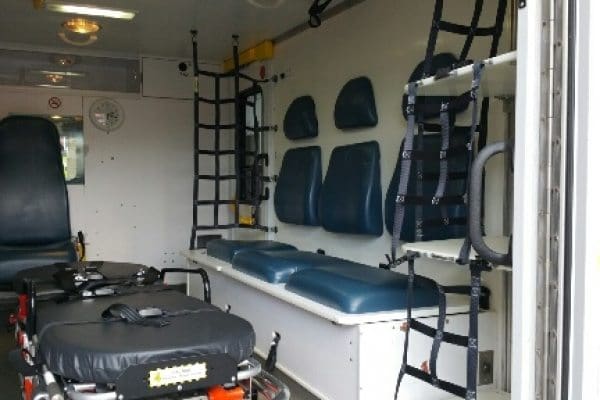 When you're looking for a used ambulance for sale, you have a lot to consider. It's important that we understand your needs and wants upfront, so we ask a series of questions to help qualify what type of used ambulance meets your needs:
Are you ready to buy immediately?
What is your budget?
Do you have a list of preferred requirements such as Manufacturer or Type?
This information helps us narrow down your selection of used ambulances to ones that best suit your needs. With over 50 units in-stock and access to countless other emergency vehicles from our dealer partners, we can use the information you provide us to find the best fit for you and your department.
Once you've selected the used ambulance you'd like to purchase, we move the unit from our selection of available inventory to "pending sale," pending a deposit. We then begin the reconditioning process, which is a critical part of delivering a used ambulance that feels like it's new. This process includes tasks such as a chassis diagnostic evaluation, reparation of any known issues, updates to paint and body work, the application of graphics (if desired), and detailing the unit. Since we often deal with other dealerships, our units are rigorously reviewed and inspected. When your unit is ready, you will be notified and asked to process the remaining balance for your purchase.
WE ARE COMMITTED TO CUSTOMER SERVICE
At Ambunet, the sale of your used ambulance is just the beginning of the relationship. We have worked with companies large and small, fulfilling substantial orders or even liquidating fleets. We always keep in touch with our customers after the sale of a used ambulance to ensure you are still satisfied with your unit(s) or to check in to see if you have any other needs that we can assist with. If you are in the market for another used ambulance for sale, subscribe to our email newsletter to ensure you are up-to-date on the latest used ambulance deals. If you are another ambulance dealership, we are happy to serve you, too! We regularly assist ambulance dealers with clients who are looking for a used ambulance for sale; let us help you find the right unit.
If you encounter a service issue with your used ambulance, you can count on us to troubleshoot any problems that arise. We can help purchase parts, complete service work, or offer advice. We provide the balance of warranties from the chassis manufacturer only.
LOOKING TO SELL A USED AMBULANCE?
We can help there too! We regularly buy units from customers and do trade ins for the purchase another emergency vehicle. Call us today or visit this page for more information.