USED AMBULANCES FOR SALE
Looking for a used ambulance for sale? You've come to the right place! Ambunet is a recognized name in used ambulance sales locally, nationally, and internationally. At any given time, Ambunet has over 50 in-stock used ambulances, and we have a great selection of used ambulances available for immediate delivery. If you're looking for a used ambulance for sale but can't find what you want on our lot, we can find it for you! Ambunet has an extensive network of dealer partners nationwide, allowing us to find you a used ambulance that meets your wants and needs. We also have experience with almost every USA- and Canadian-built ambulance manufacturer, allowing us to work with many different ambulance models and brands.
If you're looking for a used ambulance for sale, Ambunet is the perfect choice!
WHAT IS OUR USED AMBULANCE SALES PROCESS?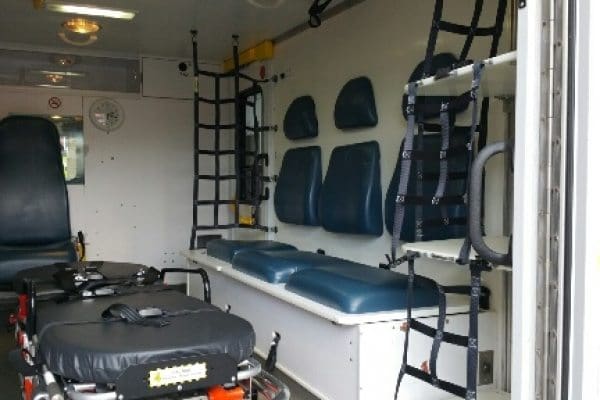 When you're looking for a used ambulance for sale, you have a lot to consider. It's important that we understand your needs and wants upfront, so we ask a series of questions to help qualify what type of used ambulance meets your needs:
Are you ready to buy immediately?
What is your budget?
Do you have a list of preferred requirements such as Manufacturer or Type?
This information helps us narrow down your selection of used ambulances to ones that best suit your needs. With over 50 units in-stock and access to countless other emergency vehicles from our dealer partners, we can use the information you provide us to find the best fit for you and your department.
Once you've selected the used ambulance you'd like to purchase, we move the unit from our selection of available inventory to "pending sale," pending a deposit. We then begin the reconditioning process, which is a critical part of delivering a used ambulance that feels like it